| Board Members | Audit | Compensation | Nominating and Corporate Governance |
| --- | --- | --- | --- |
| | | | |
| | | | Nominating and Corporate Governance |
| | | | Nominating and Corporate Governance |
| | | | Nominating and Corporate Governance |
| | | | |
| | | | Nominating and Corporate Governance |
Committee Charters & Governance Documents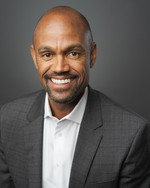 Nevan Charles Elam, JD
Mr. Elam is a native of Silicon Valley who has been managing and advising healthcare and technology companies for more than 25 years.
Prior to founding Rezolute, Mr. Elam served in various senior leadership roles at different organizations including as Head of the Pulmonary Business Unit at Nektar Therapeutics (NASDAQ: NKTR). During his tenure at Nektar, he was instrumental in streamlining the organization and reshaping its pipeline. Prior to negotiating the sale of his division to Novartis, Mr. Elam spun two entities out of Nektar, including Pearl Therapeutics which was acquired in 2013 by AstraZeneca, for $1 billion.
Earlier in his career, Mr. Elam was CFO and co-founder of a web-based IT platform company serving the electronics and healthcare industries where, in addition to managing finance and business development, he established operations in the US as well as throughout Asia.
In the 1990s, Mr. Elam was a corporate partner at the law firm of Wilson Sonsini Goodrich & Rosati, where he advised domestic and ex-US healthcare and technology companies on various matters from debt and equity financings to licensing and cross-border transactions. His clients included emerging growth companies as well as mature corporations such as Genentech and Hewlett Packard. Notably, he represented Steve Jobs' company, Next and negotiated the sale of Next to Apple in 1997.
Throughout his career, Mr. Elam has served on the board of directors of different healthcare companies and he currently serves on the board of Savara, Inc. (NASDAQ:SVRA) in Austin Texas, as well as on the board of Rezolute.
Dr. Nerissa Kreher, MD
Dr. Kreher is a pediatric endocrinologist with more than 15 years of biotech industry experience in both Clinical Development and Medical Affairs. She has spent her career focused on drug development for patients with rare diseases in multiple therapeutic areas. Dr. Kreher is currently the Chief Medical Officer of Entrada Therapeutics where she is responsible for Clinical Development, Medical Affairs, Regulatory and Patient Advocacy. Her prior roles include Chief Medical Officer at Tiburio Therapeutics and Avrobio. Earlier in her career, she held roles of increasing responsibility at companies including Zafgen, Enobia (acquired by Alexion) and Genzyme. Dr. Kreher completed her pediatric endocrinology fellowship and pediatric residency at Riley Hospital for Children in Indianapolis, her M.D. at East Carolina University School of Medicine and her B.S. Biology from The University of North Carolina – Chapel Hill.
Dr. Vlad Hogenhuis, MD
Dr. Vlad Hogenhuis, MD, joined Rezolute Bio as a board member in March 2021. He previously served as Chief Operating Officer of Ultragenyx with responsibilities for global commercial operations, business development, and manufacturing of medicines for patients with rare diseases. Before that, Dr. Hogenhuis served as Senior Vice President and Global Franchise Head, Specialty Pharmaceuticals of GlaxoSmithKline. Earlier in his career, he served in leadership positions at Merck in the US, China, and Europe, where he was responsible for managing the P&L of specialty and cardiovascular care medicines. He also served as a National Institutes of Health Fellow in Medical Decision Making at New England Medical Center in Boston, and as a Naval Lieutenant Surgeon in the Royal Dutch Navy. Dr. Hogenhuis currently serves on the board of GATT Technologies B.V., a private company in the Netherlands developing novel surgical hemostats and sealants. He previously served as a member of the Board of Directors of Vision 2020, a global initiative for the elimination of avoidable blindness, a joint program of the World Health Organization and the International Agency for the Prevention of Blindness. Dr. Hogenhuis received a M.D. degree in Medicine Cum Laude from the University of Leiden in the Netherlands, and a M.B.A. from the Wharton School of Business at The University of Pennsylvania, Philadelphia.
Gil Labrucherie, JD
Mr. Labrucherie brings more than 20 years of senior leadership experience in finance, legal and corporate development to the Board. Prior to serving as CFO of Nektar, he was Senior Vice President, General Counsel and Secretary of Nektar from 2007 to 2016. Earlier in his career, Mr. Labrucherie was an executive at different organizations where he was responsible for global corporate alliances and mergers and acquisitions. Mr. Labrucherie began his career as an associate in the corporate practice of the law firm of Wilson Sonsini Goodrich & Rosati. Mr. Labrucherie received his J.D. from University of California Boalt Hall School of Law, where he was a member of the California Law Review and Order of the Coif, and received his B.A. from the University of California, Davis. Mr. Labrucherie is a member of the State Bar of California and is a Certified Management Accountant.
Young-Jin Kim, MBA
Mr. Kim is Chairman & CEO of Handok Inc., one of the leading pharmaceutical companies in the Republic of Korea. Mr. Kim joined Handok Inc. in 1984 and spent two years between 1984 and 1986 working at Hoechst AG in Frankfurt, Germany. Between 1991 and 2005, he served as CEO of Roussel Korea, Hoechst Marion Roussel Korea and Aventis Pharma Korea and also appointed as the Country Manager of Hoechst AG and Aventis in Korea between 1996 and 2005. In 1996, he was appointed as CEO of Handok. Mr. Kim has been serving as President of Handok Jeseok Foundation since 2014. He also has been serving as President of KDG (Korean-German Society) since 2010 and Vice President of Medium Industries Committee of KCCI (The Korea Chamber of Commerce & Industry) since 2009. Mr. Kim received an MBA at the Kelley School of Business at Indiana University in 1984 and received the award of Distinguished Alumni Fellows from Indiana University. Mr. Kim completed Advanced Management Program at the Harvard Business School in 1996.
Philippe Fauchet
Mr. Fauchet has spent more than 35 years in the pharmaceutical industry, including most recently as the chairman of GlaxoSmithKline Japan where he joined as president & representative director in 2010. Previously, he served as senior vice president, corporate business development, head of Sanofi-Aventis Group and as a member of the Management Committee. Philippe is currently a director and senior advisor to several biotech companies, as well as a venture partner in an investment firm.